Don't Let Chronic Spinal Disease Disrupt Your Life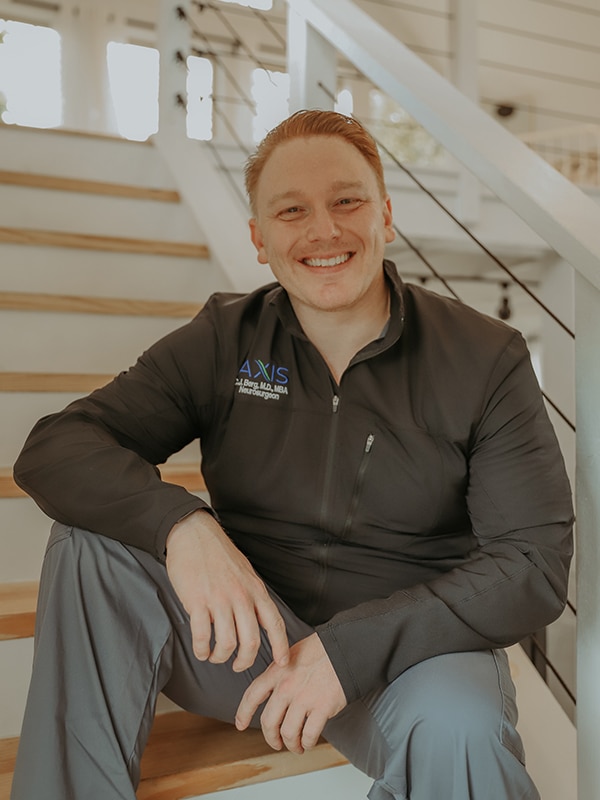 C.J. Berg, MD, MBA
Board Certified Neurosurgeon
C.J. Berg, MD, MBA is a board certified neurosurgeon who specializes in the treatment of chronic neck and back pain.
Dr. Berg's goal is to revolutionize the way spine health is viewed, managed, and treated. He understands that chronic neck and back pain can hold you back from the things that you want to do, and he wants to help.
Spine surgery can be a rather large undertaking for a lot of patients, but it isn't the only pathway to pain relief. Dr. Berg always begins treatment with the least aggressive, yet effective, methods possible. Only when more conservative treatment options have been proven ineffective will he recommend surgery. When surgery is needed to provide sufficient pain relief, Dr. Berg uses the least invasive techniques possible and advanced recovery techniques to allow patients to be mobile and return home as soon as possible.
Specialties
Dr. Berg specializes in the treatment of a variety of neurological and spine conditions, including:
---
Additional conditions Dr. Berg treats include:
Brain Tumors
Spinal Tumors
Spinal Fractures
Spinal Instability
Chiari Malformation